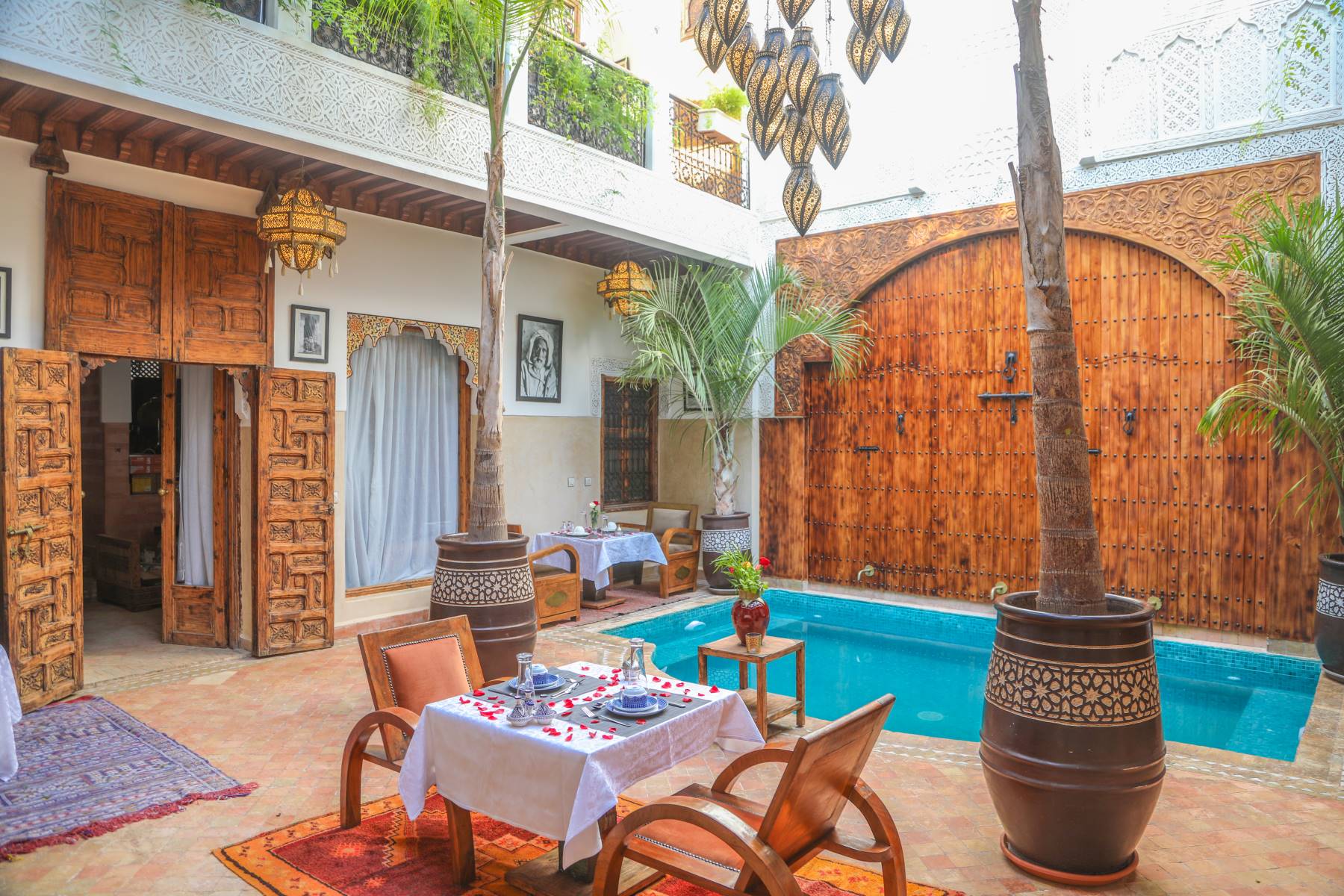 A DREAM COME TRUE
History
RIAD ANYA · MARRAKECH
DISCOVER RIAD ANYA · MARRAKECH
The story of the Riad Anya

This is the story of wonderful encounters and the desire to get to know Morocco better, and specifically Marrakesh. Hamed became our general contractor and a close friend. He allowed us to realise our dream by offering this location in the Sidi Mimoun quarter, where our best neighbour is the King Mohamed VI. After 13 months of work, from the first pickaxe to the renovation of the riad, on October 7, 2007, we received our first guest.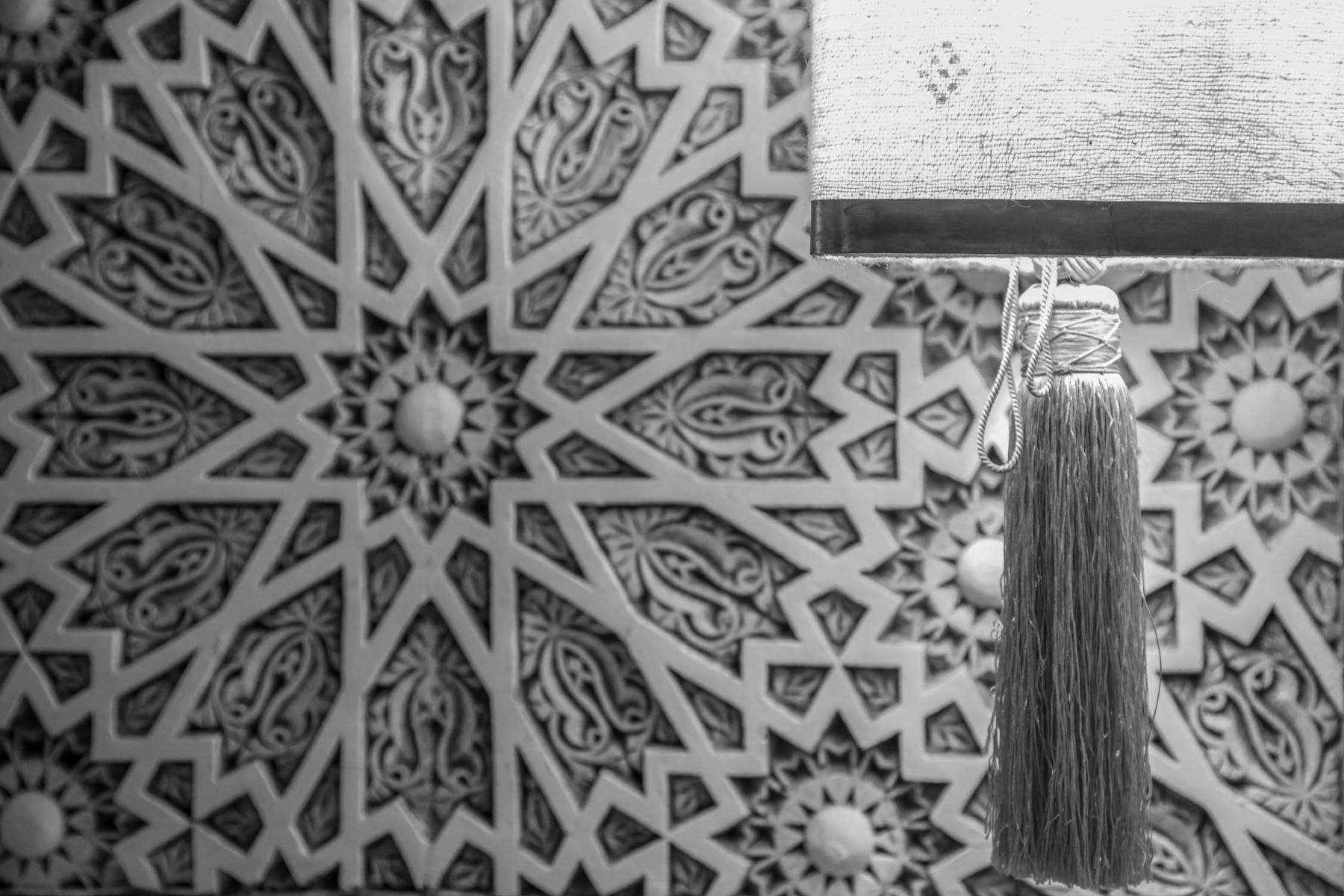 ANNIVERSARY
10 years
Today is a big day for us. 15 years ago we received our first guests. For this anniversary, we have made a video to mark this occasion and highlight our staff, who threw themselves into this not so simple task. Don't hesitate to share this video with your friends on Facebook if you're on social media. Yours truly, Annie, jean luc , Jamila, Aicha ,Sanna, Hafida et Barak
RIAD ANYA · MARRAKECH
A warm, professional welcome

You will be received by Jamila, our staff supervisor. She will explain in detail all of the practical aspects of the Riad Anya as well as the various sites to visit in Marrakesh and the surrounding areas. She can give you a map of Marrakesh and can recommend some restaurants we've tried out. Aicha and Hafida will do their best to make sure your stay is a pleasant one. They will tend to your room and to the common areas of the hotel every day. Sanna is our chef, and she'll delight your taste buds at every meal. If you wish to dine at the Riad, let her know in the morning and you can even choose your dish (depending on the season). Barak stays at the Riad every evening to see to dinner service and welcome guests back to the hotel after their visit to the city of Marrakesh. He loves to share his knowledge of the desert with our guests over a glass of tea.Vous serez reçu par Jamila, notre responsable de l'équipe. Elle vous expliquera en détails tous les aspects pratiques du riad Anya ainsi que les différents sites à visiter à Marrakech et aux alentours. Elle vous remettra un plan de Marrakech et vous conseillera quelques restaurants que nous avons testés. Aicha et Hafida ont le soucis de rendre agréable votre séjour et effectuent tous les jours l'entretien des chambres et des parties communes. Sanna est la cuisinière qui ravira vos papilles lors de vos repas. Si vous souhaitez dîner au Riad, parlez lui en le matin et vous pourrez même choisir votre plat ( en fonction des saisons ) Barak reste au Riad toutes les nuits afin d'assurer le service des repas le soir et l'accueil de nos hôtes au retour de leur visite de Marrakech. Il aime partager sa connaissance du désert avec nos hôtes autour d'un verre de thé.
RIAD ANYA · MARRAKECH
An exceptional location

The Riad Anya is located in the medina in the Sidi Mimoun quarter, near the new royal palace. It's a mere 10 minute walk to return to calm and tranquility after the hustle and bustle of the souks.