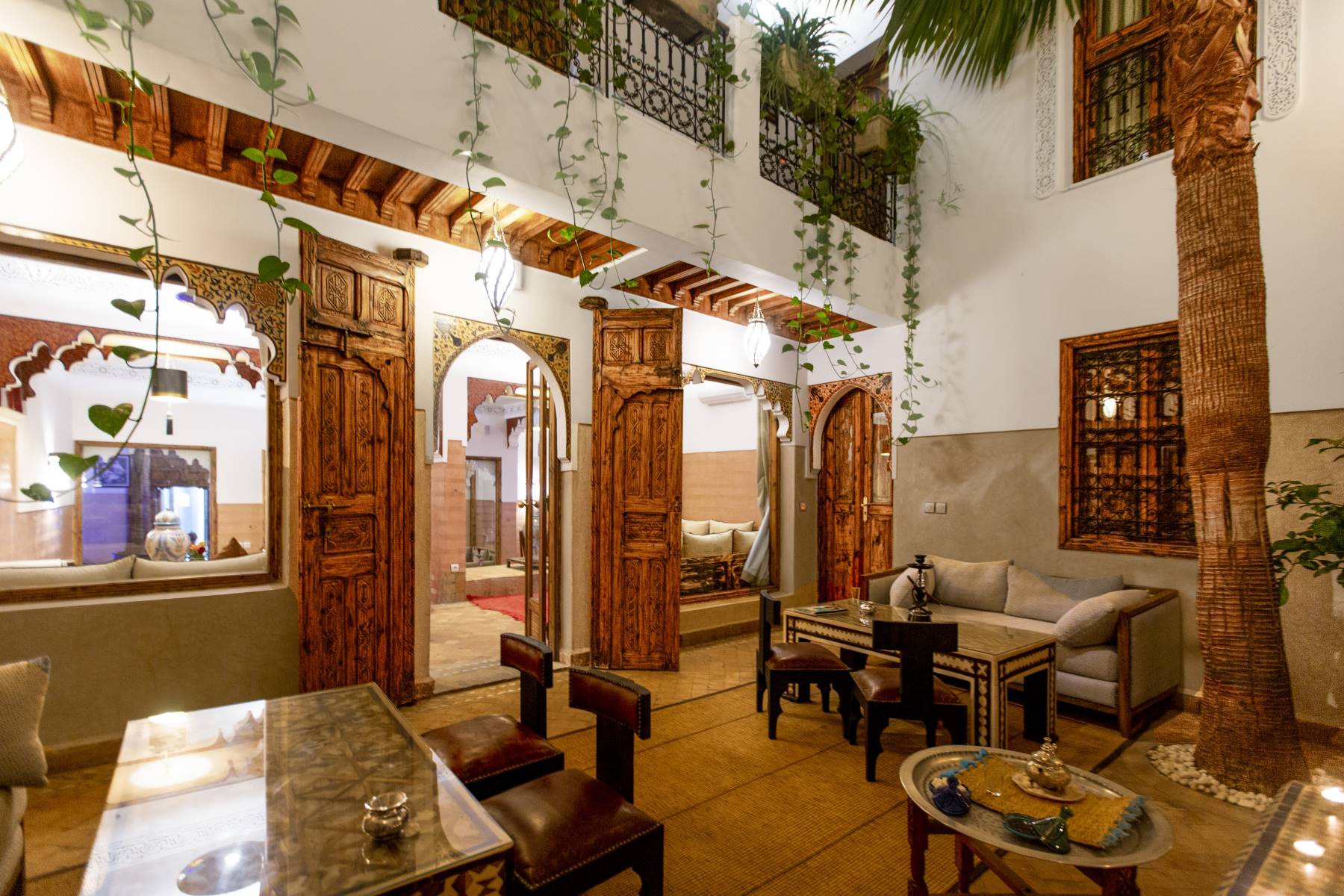 DISCOVER THE FLAVOURS OF MOROCCO
Restauration
RIAD ANYA · MARRAKECH
DISCOVER RIAD ANYA · MARRAKECH
Pamper your tastebuds

Moroccan cuisine is one of the world's best, and it is known for its blending of subtle flavours. Dishes are beautiful spiced and very fragrant, so Moroccan food with its variety of tastes will delight your palate.
Sanna, our chef, learned to cook in the best school imaginable, at home with her mom and the other women in the family. Every morning, Sanna heads to the local market to buy what she'll need for the number of meals she will have to make. That's why it's important to let us know if you would like to dine at the hotel in the evening. If you would like a meal on the evening of your arrival, simply send us an email the evening before.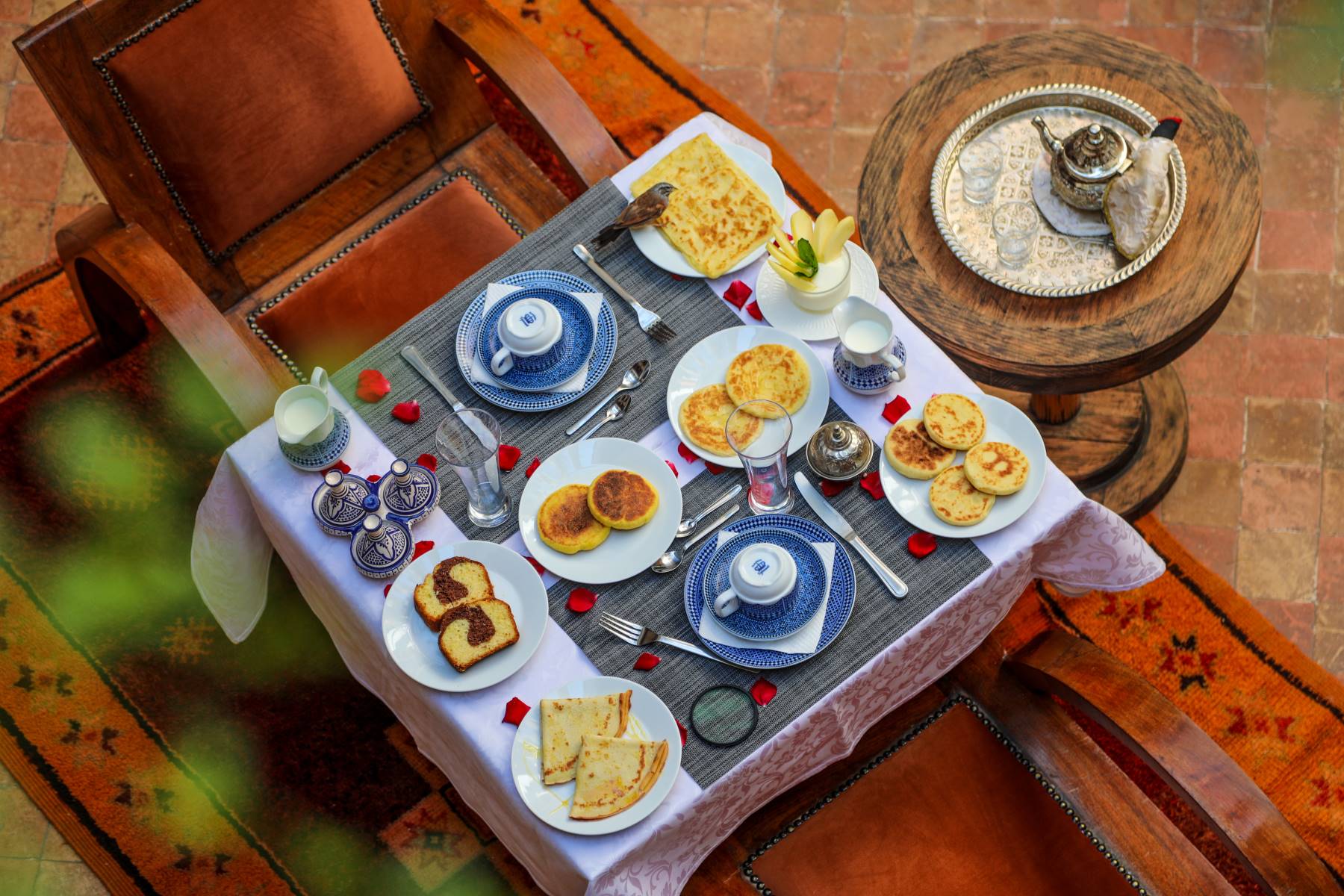 START YOUR DAY OFF RIGHT
Moroccan breakfast
We serve a Moroccan-style breakfast in our restaurant with freshly squeezed orange juice, coffee or mint tea and delicious Moroccan pastries and cakes.
But you may take breakfast in your room or in the terrace if you prefer.
Moroccan breakfast is essentially sweet. Don't hesitate to ask for cheese or eggs if you prefer.
SETTLING DOWN AND ENJOYING SANNA'S CUISINE
Dining in the Riad

In the evening our chef, Loubna, serves traditional Moroccan dishes only for our guest, including spicy tagines and couscous, all made from fresh ingredients. Our restaurant can also provide light meals for lunch or menus for special diets on request. Tell us what you need.
Just plan in the morning for dinner at the riad in the evening.
15€ Starter/Dish or Dish/Dessert (excluding drinks)
20€Starter/Dish or Dish/Dessert (excluding drinks)
The restaurant is reserved for Riad guests and is not opened to external clients.
BOOK DIRECTLY
The Riad Anya offers

Take advantage of interesting offers by booking directly on our website.