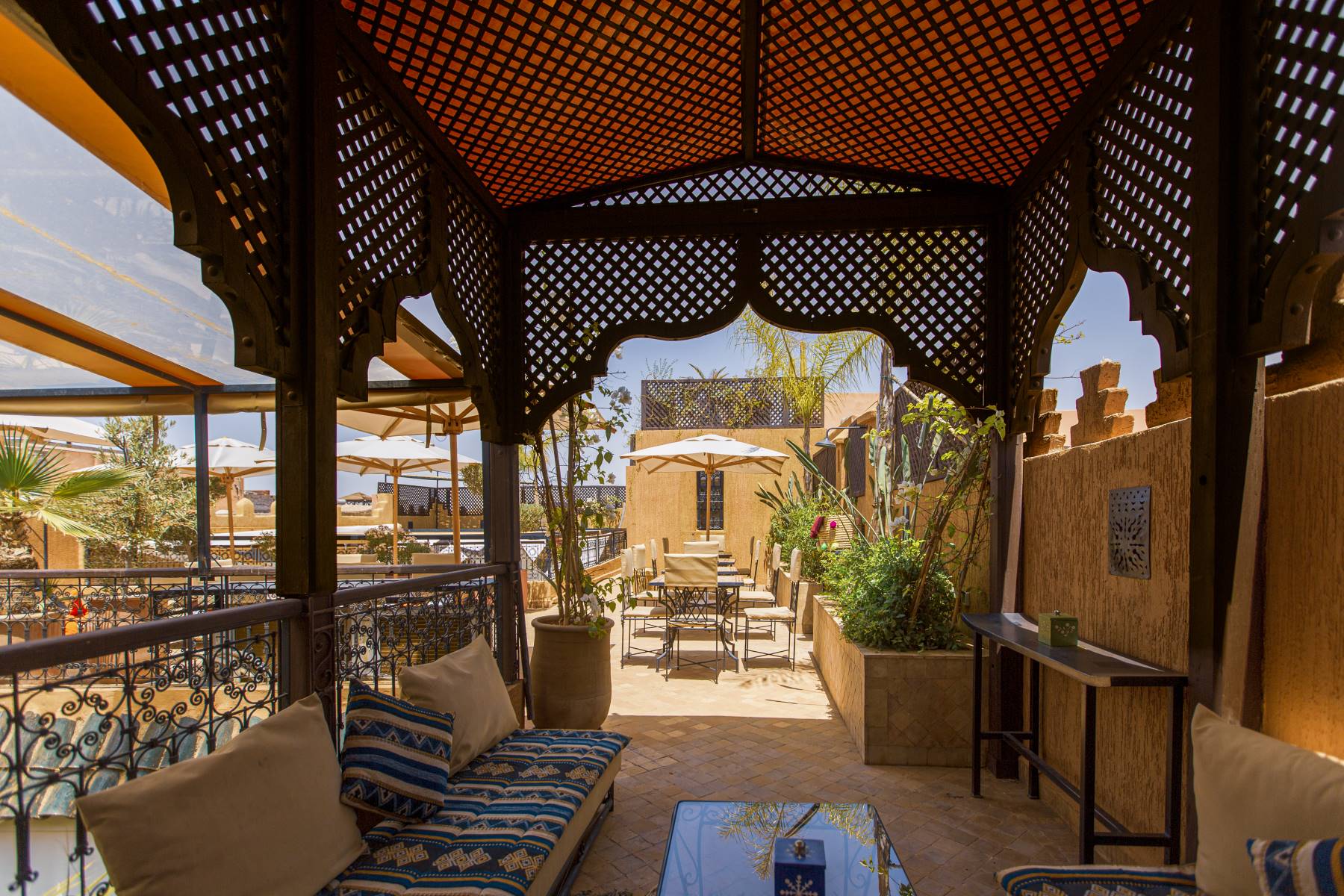 IN THE HEART OF MARRAKESH
Situation
RIAD ANYA · MARRAKECH
DISCOVER RIAD ANYA · MARRAKECH
Discover Moroccan culture

You can walk from the Riad Anya to visit all of the cultural sites of Marrakesh. At your arrival, we'll offer you a glass of tea and explain all of the interesting sites to visit. We'll provide you with a map of Marrakesh we've customised to show you all of the places we love (restaurants, boutiques, museums) and which we think you'll enjoy too.

For 10 years, we have been working with a tourist agency that offers excursions around Marrakesh. These can be group excursions or for individuals, with a private chauffeur. You can make your booking on site. No need to book prior to your arrival.

For our golfing enthusiasts, we can organise booking and transportation to the golf course of your choice.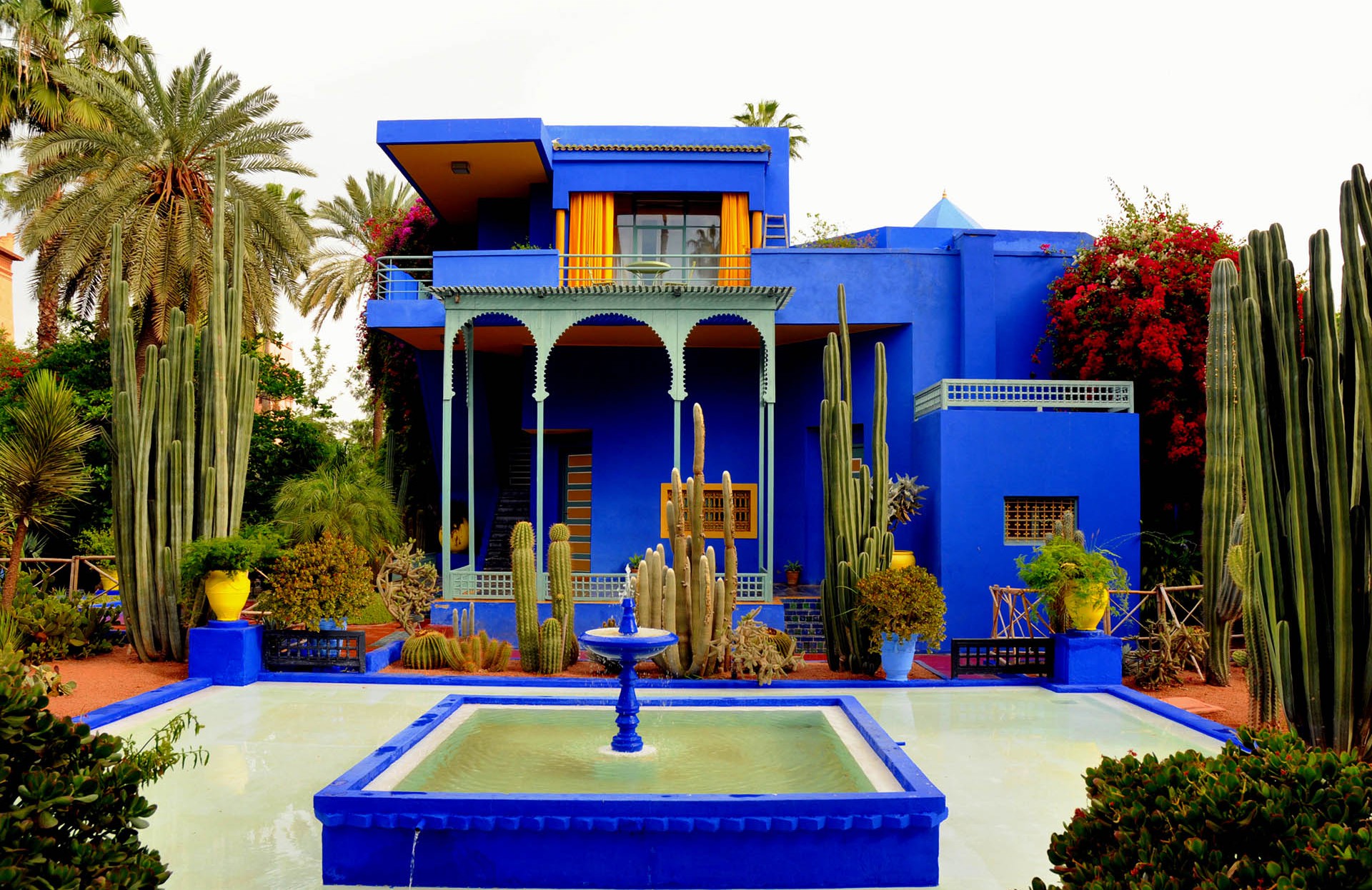 IN MARRAKECH
Majorelle garden
Majorelle Garden is located 15 minutes by taxi or a 45 minute walk from the Riad Anya. It is one of Morocco's most visited sites and you'll soon see why. French painter Jacques Majorelle (1886-1962) spent forty years creating with passion this enchanting place where visitors stroll through the shady lanes amid exotic trees and plants one can normally only dream about. Wander along waterways with their refreshing murmurs and pools where water lilies and lotus flowers abound. Jacques Majorelle used vibrant primary colours, dominated by the intense blue the artist saw in the Atlas. The harmony of this luxurious and lively setting will enchant and soothe visitors. The senses are gently intrigued as you enjoy a magical promenade.
Relax on a bench and let yourself be captivated, and even transported by the magic of this place. I even know people who can't help but make some sketches of the gardens.
IN MARRAKECH
Jamaa el Fnaa Square
Located 10 minutes walk from Riad Anya, you'll reach the square crossing through the Koutoubia gardens, where you'll be sure to enjoy the scent of orange trees.
This famous square is one of a kind. An ambiance all it's own predominates and it's one you'll remember a long time. It's at the gateway to the souks, where you can wander along and discover the wealth of Moroccan artisan crafts.
When night falls, you'll fall under the charms of this square. Fortune tellers and snake charmers will draw you in as you wander around dozens of small shops and stands. And why not end the evening by taking a horse-drawn carriage ride toward the palm grove to see the sun set?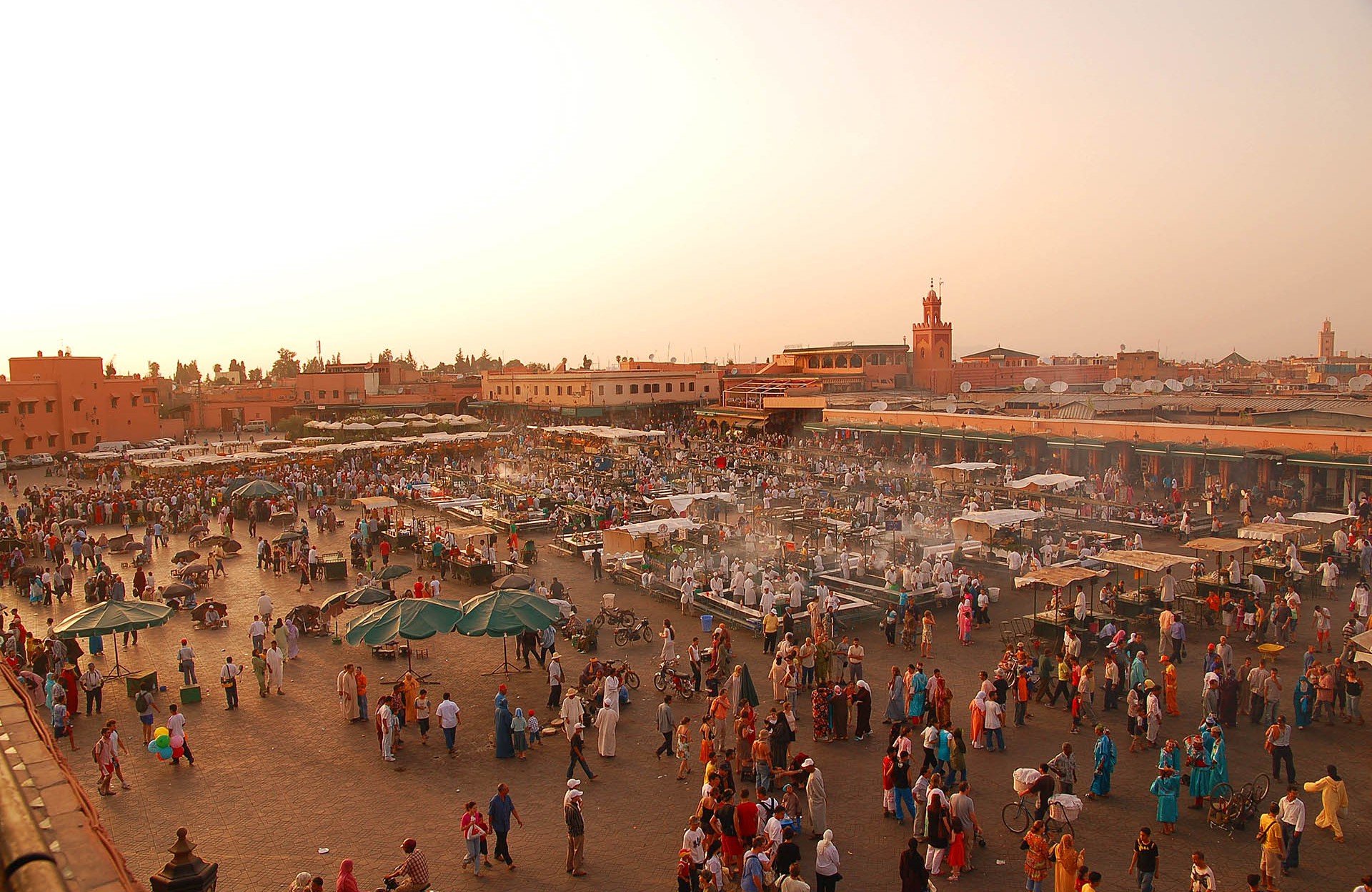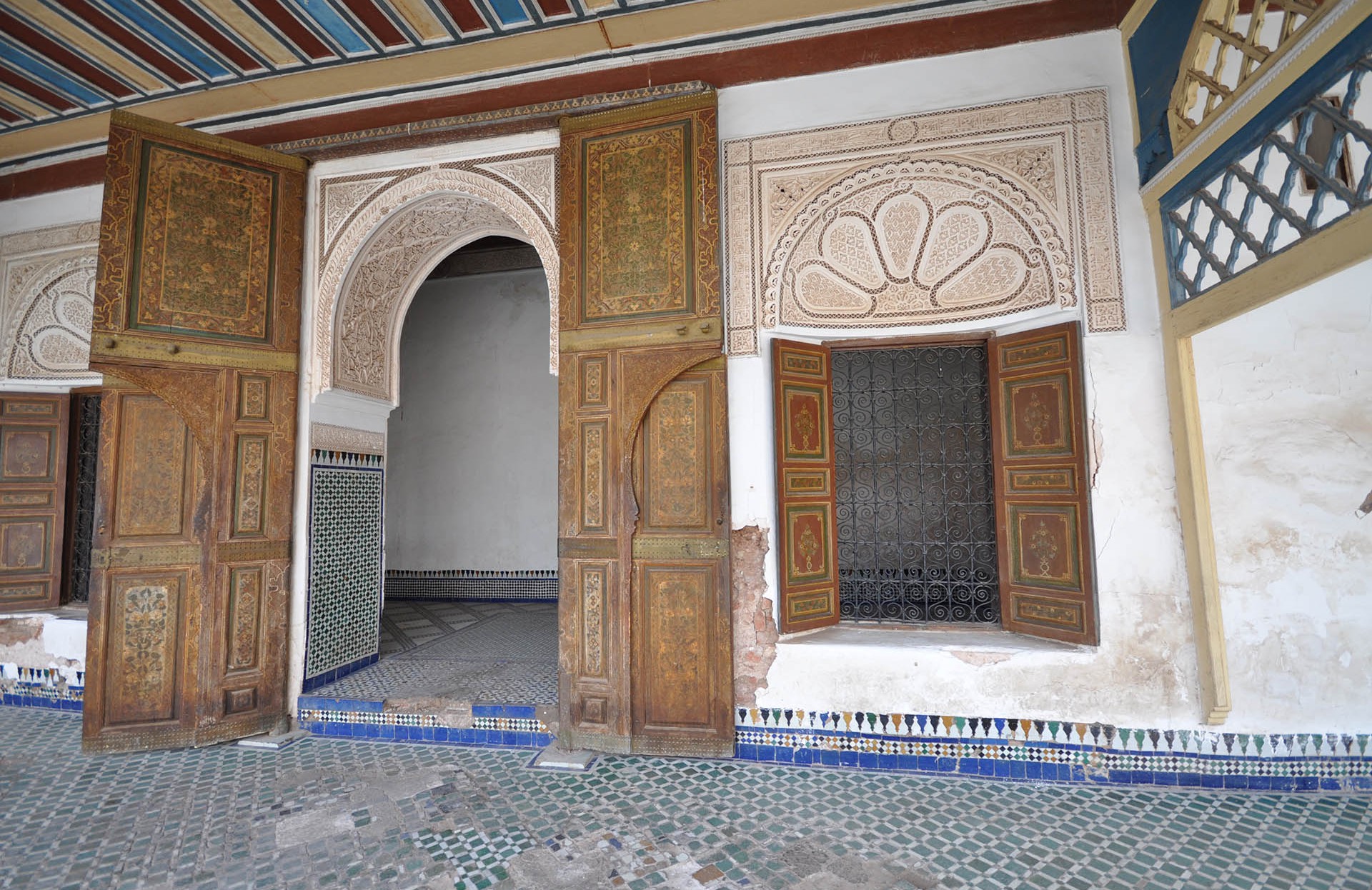 IN MARRAKECH
Bahia Palace
Located 10 minutes walk from Riad Anya, Bahia Palace is well worth a visit. The renovation of this palace highlights all of the wealth and beauty of the work of Moroccan artisans.
Extending over nearly eight hectares, the Palace counts approximately 150 rooms, richly decorated in wooden lattices, marble, sculptures and paintings on beech and cedar wood, stucco, zellige tiles, and best stained glass in the Maghreb. These structures are laid out around numerous patios and gardens planted with orange, banana, cypress, and hibiscus.
This palace was once the home of a Vizir back in the 19th century, and it also served as the home of General Lyautey. It is one of the masterpieces of Moroccan architecture, one of the major monuments of the cultural heritage in the country, and one of Morocco's most famous tourist sites.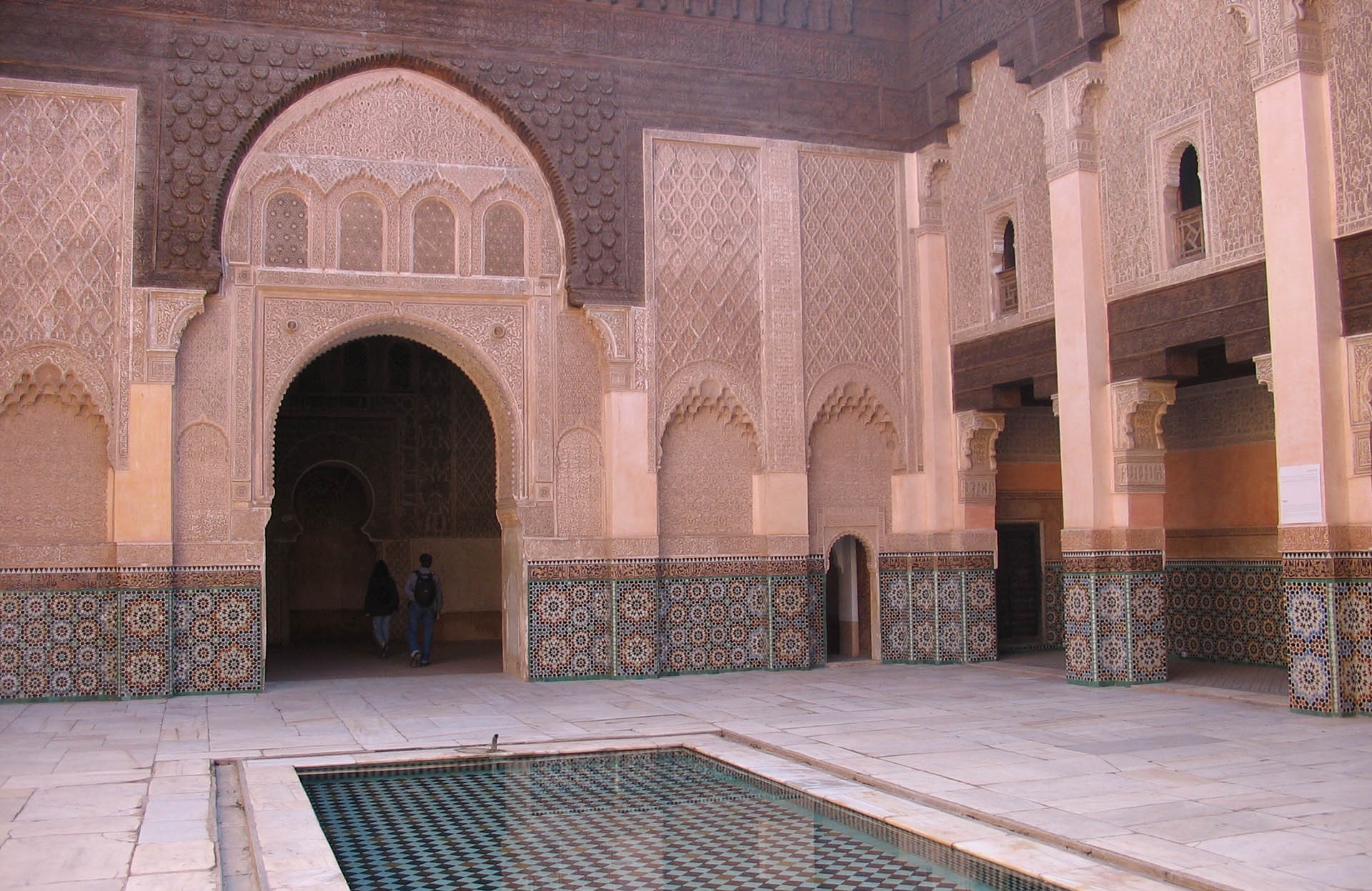 IN MARRAKECH
Ben Youssef Madrassah
Madrassahs are Islamic religious schools. Ben Youssef Madrassah was the largest in Morocco and one of the largest in North Africa.
For more than four centuries (until 1960), the madrassah received theological students. In its monastic austerity, it could accommodate up to 900 students in 132 rooms. It received students who were not from Marrakesh.
Here too, the work of artisans (in wood, plaster, and mosaic tiles) is exemplary. You can combine this visit with a tour of the Museum of Marrakesh.
These two historic sites are next to one another and they are located on the tanners lane, 30 minutes walk from the Riad Anya. No need to have a guide (very often a fake guide), because these historic sites are very well marked. If at some point you have the feeling of being lost, you can simply ask anyone of advanced age. You'll get directions without being asked for a tip.
AROUND MARRAKESH
Ourika Valley
Visit this valley behind the wheel of a rental car, either with a chauffeur or with a group.
The advantage of traveling on your own is that you can stop whenever you like and go at your own pace.
Ourika Valley is in the High Atlas mountains, located 30 km from Marrakesh. You can visit authentic Berber villages with rammed earth houses and an assortment of crops in the fields. You can visit a women's cooperative that makes argan oil.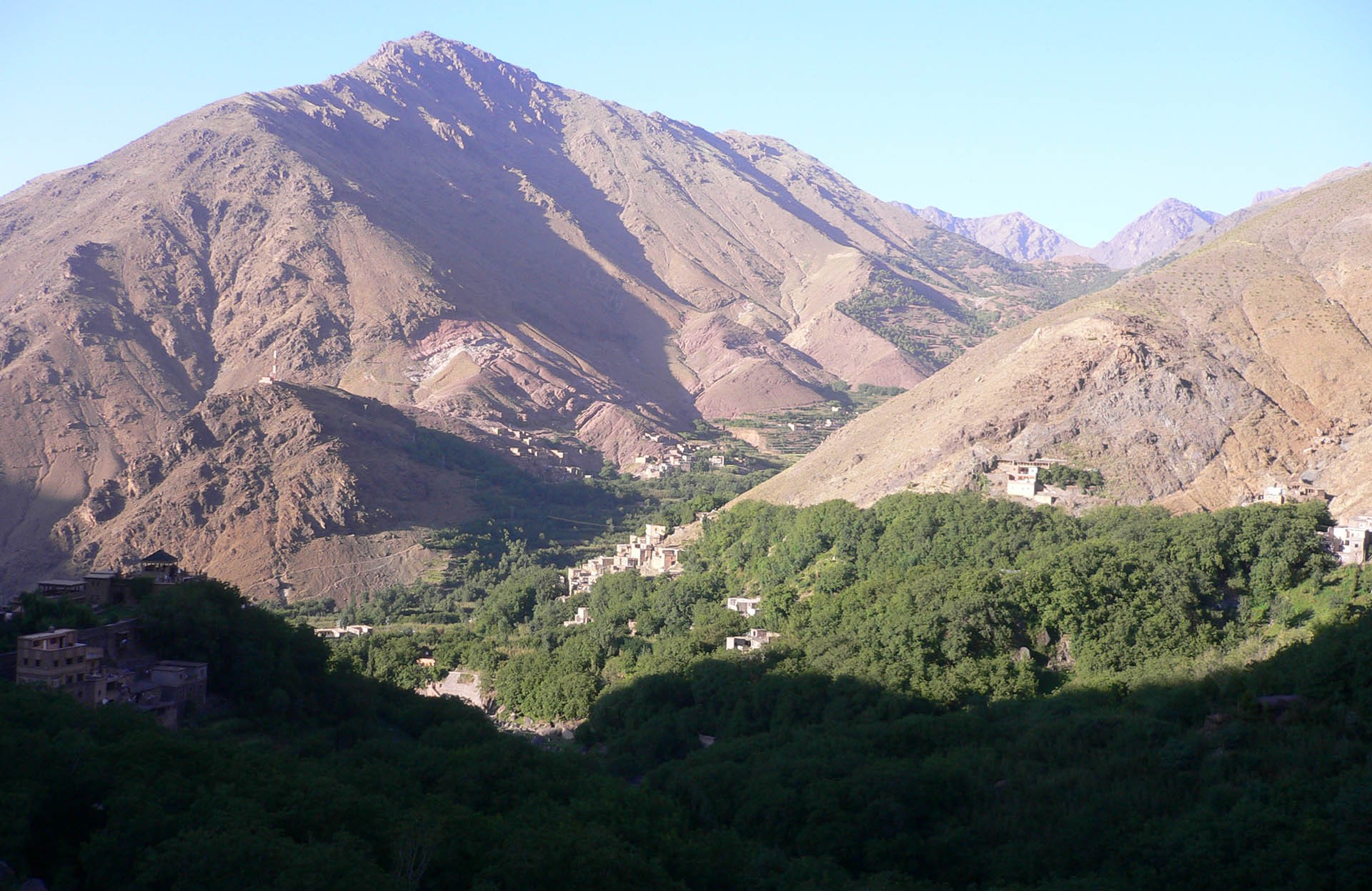 AROUND MARRAKESH
Essaouira
The coastal city of Essaouira is located 175km from Marrakech. There are a number of ways to get there. You can hire a car with or without a driver, or you can take a CTM bus. They are air conditioned and comfortable.
They call Essaouira a little Saint Malô, in reference to the port town in Brittany, France. Essaouira's medina, formerly known as Mogador, is an exceptional example of a fortified town from the mid 18th century, surrounded by a Vauban-style wall. The kasbah is another marvelous site that is not to be missed.
You'll find delicious fresh fish served port-side in the little huts, or in very good restaurants that are also reasonably priced. You'll also enjoy lots of fresh air, because Essaouira gets a lot of wind. In fact, it's known as a great spot for surfing.
MOROCCAN LUXURY & COMFORT
Guest rooms & suites

With their unique Moroccan decor and its thousands of colours, you'll enjoy comfortable, elegant guest rooms that open out onto the pool area or onto the patio